Levels and Investment Options
Choose How You Would Like to Support Your Success
Here are options providing increasing levels of value. Select the option that will best suit your situation, your desired business outcome and your budget:
Most publications, audiotapes and videos are free. Books start at 80 Euros, online courses at 150 Euros (with rebate). Fees for public courses start at 900 Euros. In-house workshops and personal consulting sessions are between 6000 and 30000 Euros, based on their value to the client (i.e. the organizational, economic and personal benefits and advantages).
Self-service: Complimentary information


Interview »


Master Slides »


Audiobook »


Columns and Media »


Checklists on book website »



Request complimentary membership: Login for clients »
Growing on a low budget

CD-ROM with 26 checklists and more than 300 Powerpoint illustrations: 20 (twenty) euros »
Printed course material of selected seminars: 50 euros »
Book "Successfully Marketing Clinical Trial Results: Winning in the Healthcare Business": Buy in book store or order from Dr. Umbach at approcimately 100 euros plus shipping charges »
German-language book about success in pharmaceutical marketing: 80 euros »
German-language book about succeeding as medical advisor or scientific advisor: 80 euros »

Intensive Workshops in Bonn, Germany

Energising, highly interactive programs with personal support from Dr. Umbach »

Public Seminars in Conference Rooms

Various organisations offer open seminars in hotel conference rooms, usually with 10 to 20 participants. Registration fees vary between 1000 and 3000 euros per person - depending on the type and duration of the program. Clients usually get a ten percent discount if you mention this website beforehand.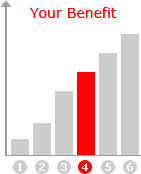 Established internal programs
This type of program is more cost effective than public programs, if there are more than two or three participants from the same company.
In addition, clients receive


one copy of Dr. Umbach's relevant books


the login password for access to premium content
Clients typically invest 6 000 euros for a one-day program.
Custom-tailored programs for teams
These internal training programs for companies include analysis, preparation, a one or two-day live event and - if desired - a follow-up day. Participants can focus on their ongoing projects and by doing so, optimise their strategies, action plans, marketing tactics and other relevant issues. Participants are entitled to follow-up phone conversations after sending an email with their questions.
In addition, clients receive


three copies of Dr. Umbach's relevant books


the login password for clients (access to premium content)
Clients invest 6 000 to 12 000 euros for these programs.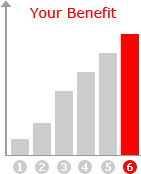 The high-value offer for successful professionals
Markets and careers are riddled with opportunities that often go untapped. Günter helps you find and exploit them.
You receive personal advice and guidance from Günter on an individual basis. This one-to-one support is the highest level of attention tailored to your specific needs.
The process usually involves clarifying client objectives, analysing the situation, developing creative options, evaluating risk-return ratios and formulating appropriate actions. Clients benefit from fresh perspectives and new ideas from an independent experienced outsider who can serve as partner, consultant, coach and sounding board. You may consider this option, if you are looking for someone not only to work with you, but also to push you and help you outperform the competition.

The investments start at 8000 euros for a well-defined one-time project and go up to 30000 euros, for example for developing a positioning and building the basis for a strong brand »

Some VIP clients preferring direct personal access to Dr. Umbach's expertise have chosen one of the following programs and have paid in advance ("retainer"):
♦ Silver: 20 000 Euro for a six-month-period
♦ Gold: 30 000 Euro for a six-month-period
♦ Platinum: 45 000 Euro for a four-month-period (monthly billing possible).
Key Note Speeches and Master Classes
Günter Umbach is a dynamic, energizing high-content speaker emphasizing action at international conferences and workshops, master classes, executive training programs and corporate events. Clients invest 6 000 to 10 000 euros for these programs.
Details on the Speaker-Webseite »
Ask for a Proposal
You would like to fast-forward a wealth of knowledge and best practices to your organization? Then place your team in situations that will support their future success.
Act now and invest in your future:
Contact »